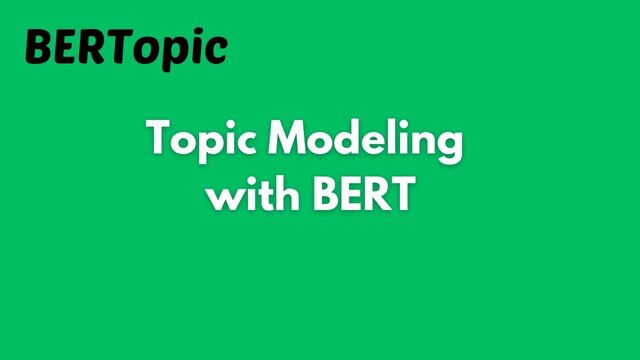 Topic Modeling with BERT
Key steps in BERTopic modelling are as following.
Use "Sentence Embedding" models to embed the sentences of the article
Reduce the dimensionality of embedding using UMAP
Cluster these documents (reduced dimensions) using HDBSAN
Use c-TF-IDF extract keywords, their frequency and IDF for each cluster.
MMR: Maximize Candidate Relevance. How many words in a topic can represent the topic?
Intertopic Distance Map
Use similarity matrix (heatmap), dandogram (hierarchical map), to visualize the topics and key_words.
Traction of topic over time period. Some may be irrelevant and for other traction may be increasing or decreasing.
Installation
# Installation, with sentence-transformers, can be done using pypi:





pip

 

install

 

bertopic





# If you want to install BERTopic with other embedding models, you can choose one of the following:





# Choose an embedding backend


pip

 

install

 

bertopic

[

flair

,

 

gensim

,

 

spacy

,

 

use

]





# Topic modeling with images


pip

 

install

 

bertopic

[

vision

]



Supported Topic Modelling Techniques
BERTopic supports all kinds of topic modeling techniques as below.
Guided
Supervised
Semi-supervised
Manual
Multi-topic distributions
Hierarchical
Class-based
Dynamic
Online/Incremental
Multimodal
Multi-aspect
Text Generation/LLM
Merge Models
Related Resources
Tools in BERTopic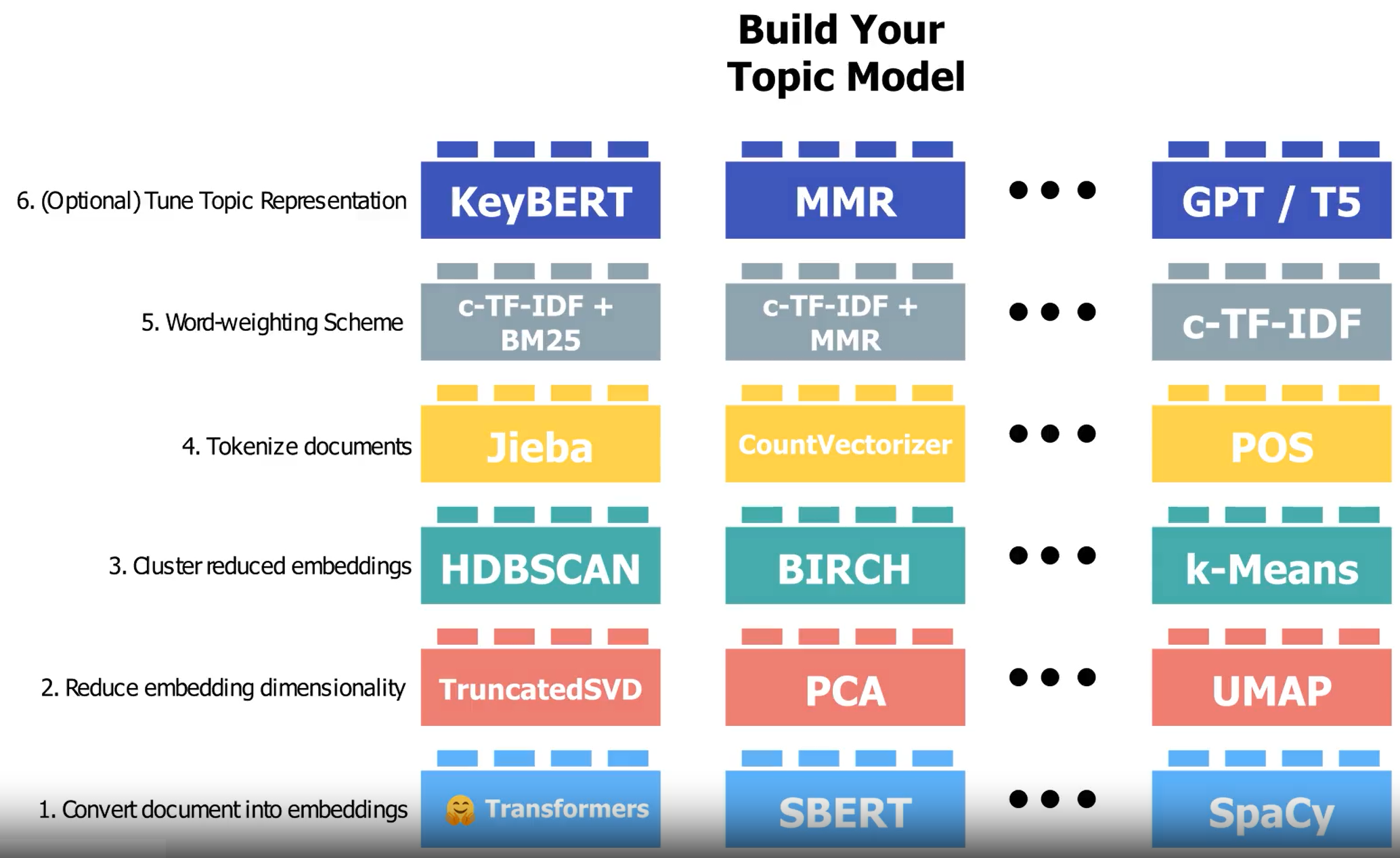 Best Topic Modeling Tool in BERTopic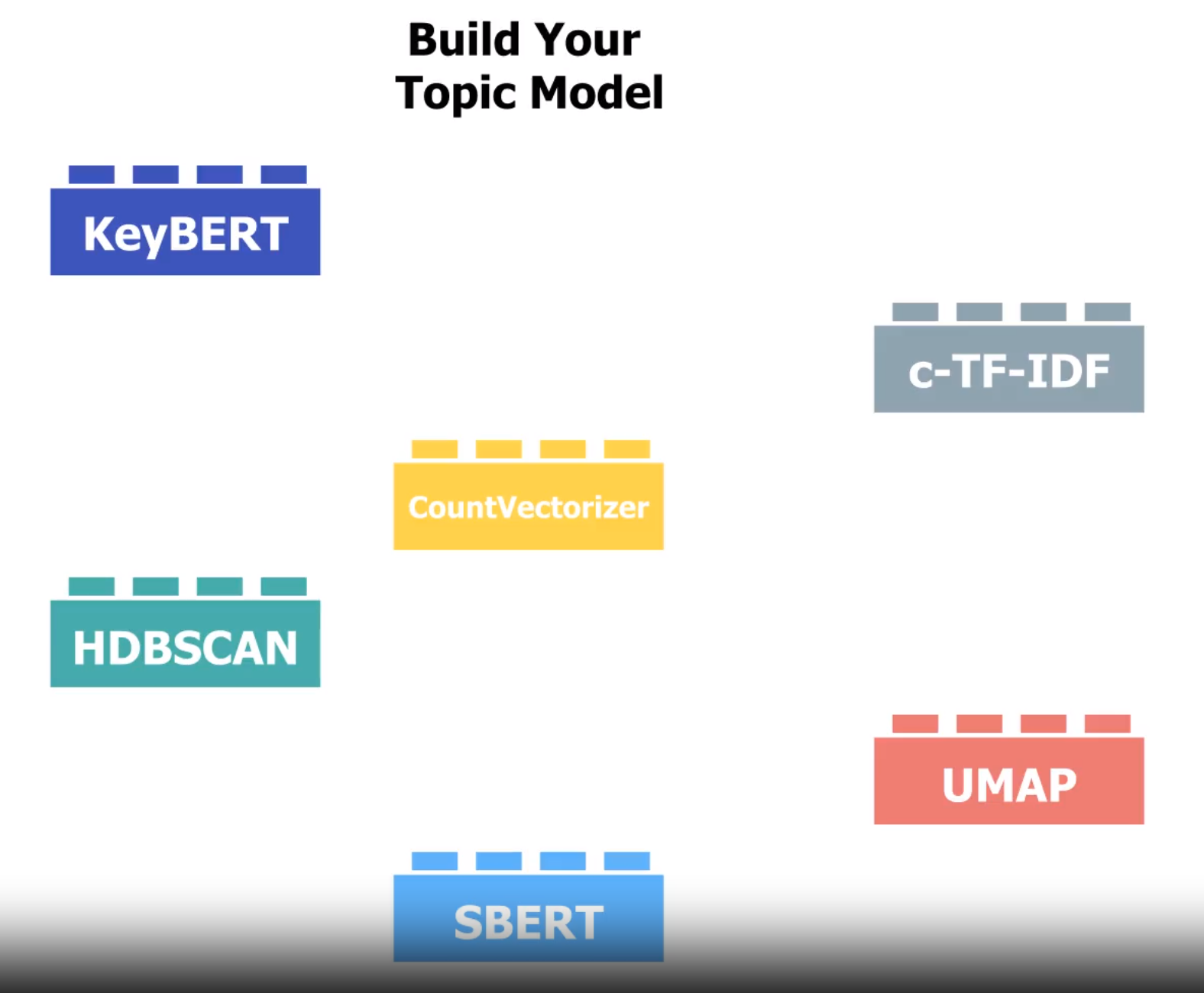 BERTopic Model Building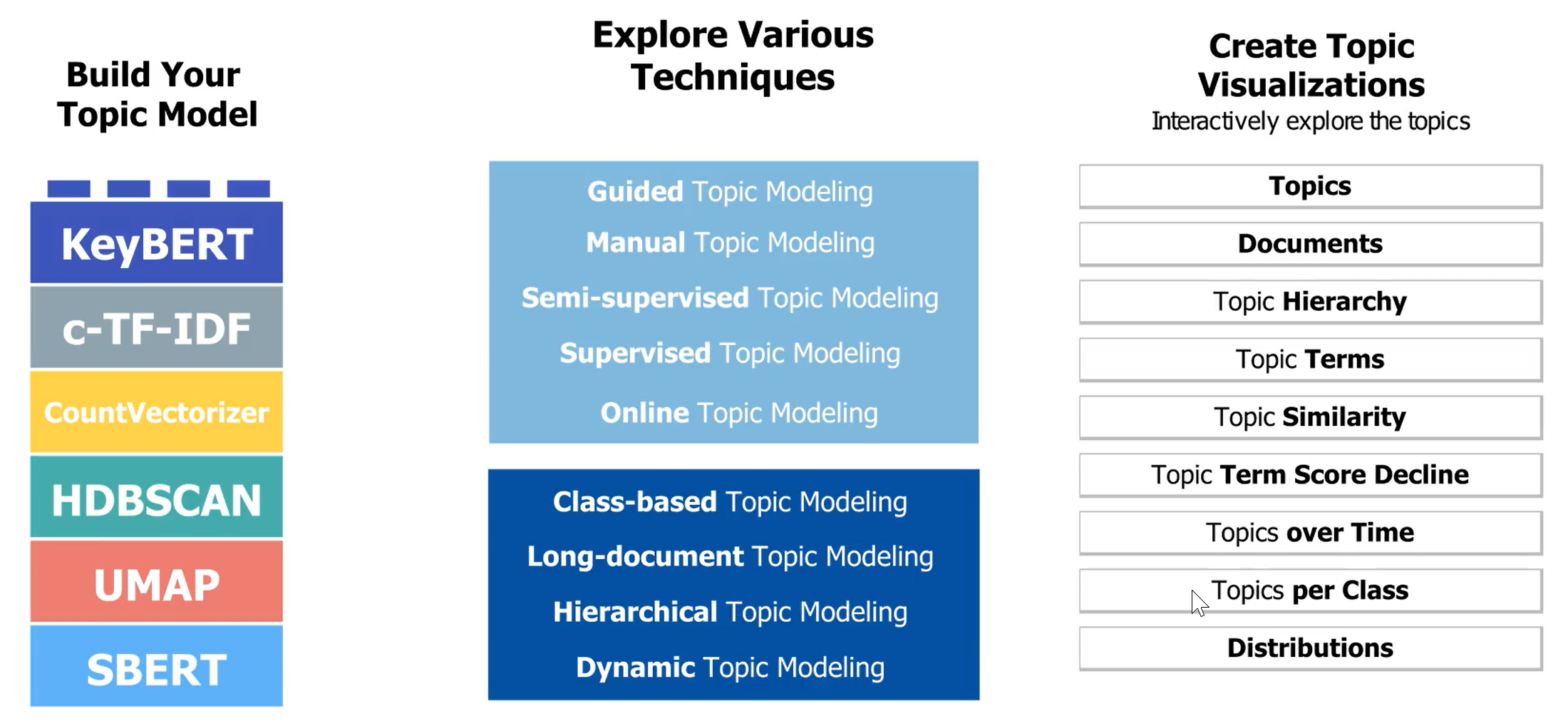 Application
arXiv Dataset (1.7m+ STEP papers)
Images/photographs
Historical Documents
News articles