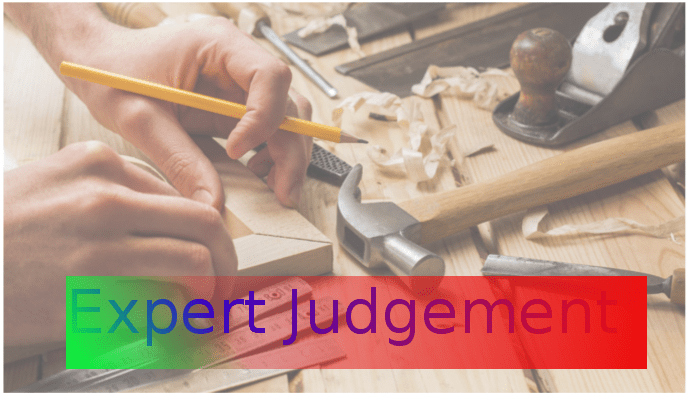 Expert Judgement
PMBOK is an industry-agnostic project management standard. PMBOK 6th Edition defines 49 processes to manage a project. Every process has defined input, output, tools & techniques. But we know that the tools and techniques required to manage a project also depend upon the industry for which we are doing a project. To do the industry-specific work PMI has come up with a beautiful concept called "Expert Judgement". This term is heavily used in the PMBOK in fact 28 processes out of 47, i.e. 60% of the processes use this term as a tool and technique. But the meaning and purpose of this change from process to process and industry to industry. Broadly expert judgement can be bucketed into the following groups.
A department within the organization
Consultants
Industry Group
Engineering Associations
Subject Matter Expert
Keep in mind that it is different from Organizational Process Assets, which is related to the processes or artifacts and part of the organization and built earlier.
Many times PMP aspirants get confused that a PMBOK process lists many tools and techniques and then one more, Expert Judgement. They think that this is the overuse of the term, either expert judgement or give a list of all those tools and techniques why both. But PMBOK is very cautious about when they are addressing all the industries through this standard. Many a time meaning of this in a process is if you cannot complete the processes using the listed tools and techniques then use expert judgement :).
Expert Judgement is Tool and Techniques to following processes.