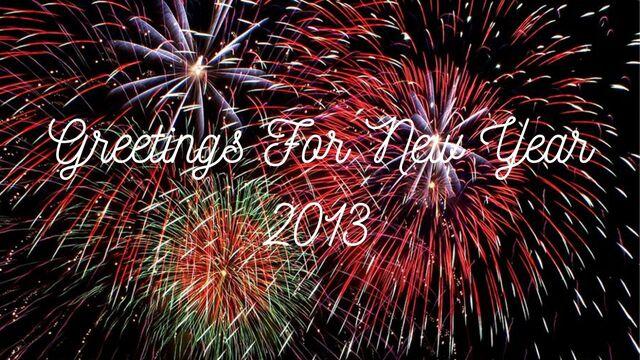 Greetings For New Year 2013
Dear Friends
On the eve of this year and dawn of 2013 I have this pray for myself and for all my friends, relatives, elders and youngers teachers and students, known and unknown.
If you pray this for me I am obliged and will pray in silence for you. If you pray this for yourself I am very happy.
Oh the Supreme absolute power of cosmos, to you always pray as Divine Mother.
May wherever I go I bring peace, prosperity and good health for people.
May my every step move from Lower Truth to Higher Truth, to Sattva, to Eternity.
May my conviction that I son of Immortality become unbreakable.
May I get completely drench into the knowledge of realization and see soul in all living beings.
May I respect all and do not hurt any pious, honest, holi person.
May my intellect and reasoning power not used in criticizing people but finding the uniqueness in each and love that diversity of One Unity.
May I develop zero attachment to worldly possessions including my body but higher respect and love for everything in and around me.
May I travel world as an ambassador of Indian Spiritual wealth, meet thousands new unique personalities but enjoy the beauty of variety of relations which I already had.
May I become "Paras stone" of human life, the best in itself and whoever it touches becomes most precious.
May all people around me laugh on their past and on the drama of supreme power in the world around them and live peacefully.
May all smile, feel the bliss, contentment all the time
May I resolve to fight with courage against any injustice to any. This fight will help me in my evolution as a person as soul.
May my heart become lightest and free from the burden of past memories and hopes of future. But live every moment consciously.
May I live with this consciousness that all actions are mine but corresponding results and timing is not in my hand. So have patience in everything.
May I get the wisdom to create multiple solutions for any problem, may I get the wisdom to choose the best. May I remain firm to that choice and not repent on the good or bad results of those.
May Truth, Non-Violence, Non-Greediness,Honesty, Brahmcharya, Companionship of lovely and truthful people, Mental and bodily purity, Peace, Penance, Respect to those things which has been given to me by the God, Unconditional surrender to the Supreme transcend into my life.
Black color here is my gesture of protest against the injustice to Delhi girl who was victim of recent tragedy.
Wish you a happy new year ahead.
Love & Regards
Hari Thapliyaal