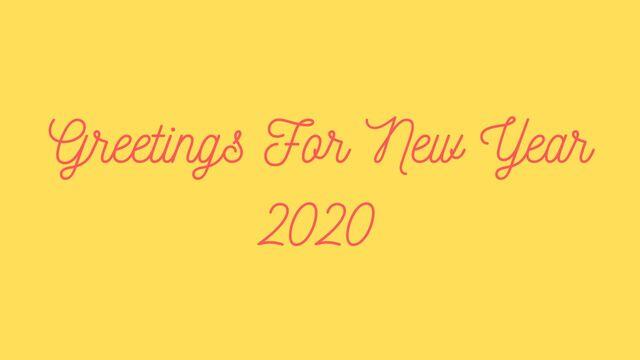 Greetings For New Year 2020
English being the dominating language of the world
has created the hegemony over all other calendars of the world
and became the baseline calendar of the business world.
So on the 1-Jan of every year
The year will change in all the computers in the world!
English New year starts on 1-Jan
Jews New Starts around 18 Sep
Jain New Starts Next day of Diwali (Oct)
The Parasi New Year (Navroz) starts around 17-Aug.
Buddhist New Year depends on the country
(different for China, Japanese, Thailand etc)
Islamic Hijri Calendar starts around 30-Aug. (190 crores)
Chinese new starts around 25 Jan (approx. 140 crore people)
Hindu New Starts around Mar (approx. 100 crore people)
First Jan is not the new year of 70% of the world population.
Your new year starts on your birthday
A national new year starts when we celebrate independence.
Still Happy New Year 2020.
This kind of new years makes sense for 3 kinds of people.
A. Salespeople – To clear the stock
B. Those who are looking for any reason to eat, drink, and enjoy. This is just another one.
C. Those who take resolution once in 365 days and after that forget to follow.
Serious implementer never waits
even for Monday or next month
365 days is too much for them.
May the unseen forces of the cosmos
Guide you for the next 365 days
on the path of Dharma and selflessness.
May that power keeps you motivated
to achieve greater heights in your life.
May you never become bitter or negative
at least for the next 365 days.
May your physical and mental health become more vibrant
so that you can do whatever you feel is necessary
for yourself and for the people you love.
Yours Truly Hari
Hari Om Tat Sat