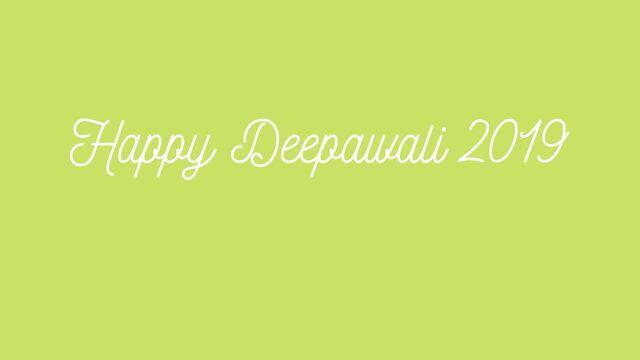 Happy Deepawali 2019
Happy Diwali
Before we emerge ourselves
in the long celebrations of Deepawali,
I wanted to share with you one thought.
At every moment of this festival
we know that today our Rama
has come back from the forest.
But, why did Rama went to the forest?
What great he did there?
Who went out from Ayodhya and
who came to Ayodhya are they both the same?
If not then what was the transformation?
Is Rama like a Bollywood film hero,
which remind us always happy ending or
Rama is much deeper than heroism,
winning and a happy ending?
Do we celebrate Deepawali just because
we are Sanatani (Hindu, Sikh, Buddhist, Jain) and
Rama was our ancestor or
there is some more reason for that?
Perhaps Rama of Ayodhya has come back,
and Bharat and Ayodhya have many reasons to celebrate.
But see around in evening parties of Deepawali
who is celebrating Rama's return and
how they celebrate that.
Hope Ravana has not compromised
the occasion and celebrating in an unethical way.
The day Osama Bin Laden celebrates American independence day
don't think it is a good sign for the USA.
Be watchful in your breath about the celebrator
and the reason for the celebration.
Finally, my Rama has come back
but the Rama, which was in me
is still wandering in the forest,
when will he come back,
for what He is waiting?
On this auspicious occasion
can you please pray for the return of Rama in me?
I pray that your Rama returns back
in your heart and mind.
Wish you a very happy and lovely
Dhanteras, Deepawali, Bhaidooj, Goverdhan Pooja
Hari Om Tat Sat
Yours Truly Hari